Additional items may be needed at the closing . . .
Listed below are many of the items to attend to prior to the closing. It is important to review these items and discuss them with your agent.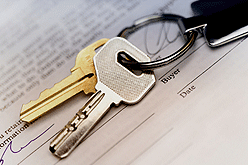 FINANCING—Arrange for financing. Obtain a final approval and review lender requirements.
TITLE INSURANCE—Make arrangements for obtaining title insurance. Review with attorney/accountant how to hold title to property regarding estate planning/tax implications.
MOVING ARRANGEMENTS—Obtain estimates for moving companies and coordinate estimated moving date.
PROPERTY INSURANCE—Make arrangements for insurance coverage regarding real property, personal property, and personal liability.
CONTINGENCIES—Follow-up to ensure that any contingencies (i.e., property repairs, termite inspection, and other requirements) have been completed.
UTILITIES/ADDRESS CHANGE—Arrange to have utilities transferred and change address with post office, family, friends, relatives, and employers.
FINAL WALK-THROUGH—Arrange for final walk-through of property to inspect for utility functions, repairs completed, personal property and garbage removal, etc. Obtain all operating instructions and warranties from Seller. Obtain Homeowners Association rules, regulations, and covenants if applicable.
CLOSING PAPERS—Review all closing documents prior to the actual closing.
AT THE CLOSING—Confirm the method of payment for paying the balance of the down payment and closing costs. Also confirm identification necessary at time of document signing. Obtain keys, garage openers, and alarm codes at time of possession.
---
About United Country Real Estate
United Country Real Estate is the leading, fully integrated network of conventional and auction real estate professionals specializing in lifestyle and rural real estate. The company has been an innovator in real estate marketing since 1925, with a unique, comprehensive advertising program. This exclusive program includes the highest ranked and largest portfolios of specialty lifestyle property marketing websites, unequaled national print advertising, the largest internal real estate advertising agency, an extensive buyer database of more than 650,000 opt-in buyers and additional proprietary programs to advertise properties more broadly.
Done
Listing added to Favorites
Done
Listing removed from Favorites