Don't have an inside track? It's time to consult with a professional . . .
Are you about to take one of the most important steps of a lifetime, the selection and purchase of some kind of real estate?
If you are like thousands of others, you are seeking something in the country or in a small town. You see, more and more Americans are moving to small towns or in the country to establish a lifestyle away from the big city or suburbs.
If you have decided to make this move, finding what you want might appear impossible. But this decision doesn't have to be overwhelming, so if you don't have an inside track about what's for sale and where, it is time to consult a professional. What's the first thing to do? Find free real estate publications that have properties in the areas where you want to buy. Or, use the internet to select the area and type of properties you are interested in. This will also guide you in finding a licensed real estate professional that can assist you in finding a property quickly and efficiently.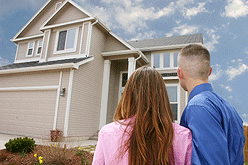 Remember, many small town or country real estate companies serve a large surrounding area. Once you have selected a realty professional, discuss with him/her the type of property that is suitable for your needs.
To do this, you must ask yourself some questions.
Is my family still growing?
What are their needs?
Are schools a factor?
Do I want minimum grounds upkeep? Maybe just a garden?
Do I plan to own horses or several animals?
Do I need to be within commuting distance of a certain town for job possibilities?
Am I a fixer-upper, or a total zilch with a hammer?
Will I be using it as a second home?
Will I keep the property to use for retirement or as investment?
What is most important about the lifestyle I want to accomplish?
Next, provide information to the salesperson about what you can afford. This way, he/she has the tools to assist you, including how much a bank may lend you, and on what basis it is calculated. Once a price range is established, the salesperson will have the information to help you find the right property within your guidelines.
As you inspect properties, your salesperson will get a sense of what you like or dislikes. Sometimes it takes a few trips to various properties for you to establish the parameters that are appropriate for you and your family. In a sense, you are establishing a relationship with your realty expert that will help both of you in this exciting time.
Once you are ready to make an offer, your realty professional will act as an intermediary between you and the seller. He/she will help negotiate price, down payment, contingencies, closing dates and anything else needed to bring the sale to a satisfactory conclusion. Select an agent that will be your guide, your diplomat, and your trusted advisor, as you pursue your property ownership objectives.
---
About United Country Real Estate
United Country Real Estate is the leading, fully integrated network of conventional and auction real estate professionals specializing in lifestyle and rural real estate. The company has been an innovator in real estate marketing since 1925, with a unique, comprehensive advertising program. This exclusive program includes the highest ranked and largest portfolios of specialty lifestyle property marketing websites, unequaled national print advertising, the largest internal real estate advertising agency, an extensive buyer database of more than 650,000 opt-in buyers and additional proprietary programs to advertise properties more broadly.
Done
Listing added to Favorites
Done
Listing removed from Favorites